We can assist your housing association, community or voluntary organisation, social enterprise or registered charity by undertaking specific projects for you or by providing expert advice and guidance. We are available to support your organisation bridge the gap in recruitment campaigns, during periods of leave or organisational change. We can work with you in a direct or supportive role at all levels within your organisation and across all aspects of your service planning, delivery and review.
The following represent the type of projects we have undertaken;
Social Housing Providers
Organisational:- Policy & Procedures Formulation, Review and Audit, Governance & Regulatory Compliance, Resource Audits, Corporate Communications.
Funding:- Funding Applications including capital funding
Housing Development:- Housing Needs Audits, Development Appraisals, Procurement
Estate Management:- Production of Tenant Handbooks, Housing and Estate Management,
Community Development:- Community Consultation & Research, Satisfaction Surveys, Group Facilitation & Pre-tenancy Course Planning & Delivery,

Human Resources:- Recruitment Planning, Job Evaluation and Interviewing.

Community & Voluntary Groups, Charities and Statutory Agencies
Strategic Planning & Reviews,

Governance & Compliance,

Interim Management,

Project Management,

Recruitment Planning and Interviewing,

Policy & Procedures Formulation, Review and Audit,

Project Reviews & Evaluations,

Funding Applications & Returns,

Research & Consultation,

Corporate Literature,

Event Planning.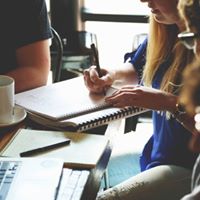 ---